We noticed awhile back, that Witch Hazel UPS (a legal formula) was made from twigs of the Hamamelis while the world's only large manufacturer of the product, chopped whole trees to make their product . The product was not made from twigs, thus the active parts of the plant were adulterated by pulp wood. This was beyond stunning – so, what are people paying $20.00 a gallon for? It is certainly not witch hazel, in its legal formula and we would suggest – people start demanding some kind of validation of the raw material used in manufacturing.
We did a test harvest and distillation of witch hazel twigs (not dormant) just a spring harvest of the twigs, with their tiny leaves. Our pickers were able to harvest 3 pounds of twigs per hour.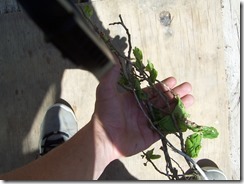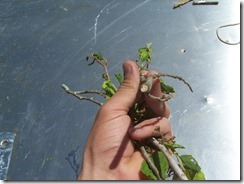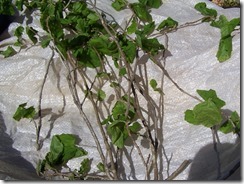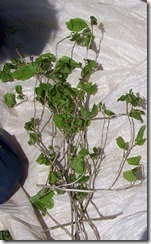 The 4 gallons we produced were absolutely beautiful and very strong! So, what is going on in world of witch hazel distilling, hell if we know!